about
Enhance your career
Our thriving operation of world class resorts throughout Australia's most dynamic cities ensures exceptional insider knowledge within the hospitality sector. As the dedicated training facility for Crown's Australian resorts, we have been delivering qualifications in hospitality for over 23 years.
Hospitality training
SIT30622 - Certificate III in Hospitality
For eligible employees working within our Gaming and Front of House Food and Beverage teams.
Further enrich and develop your already excellent customer service skills. You can undertake this course whilst working in your current role. This accredited training program builds your capacity as a new industry employee and supports you to develop life skills that are transferrable between industries and careers.
Our Certificate III in Hospitality SIT30622 gives you the skills and knowledge you need to excel within the hospitality sector.
*This course is only available to employees of Crown Melbourne & Perth.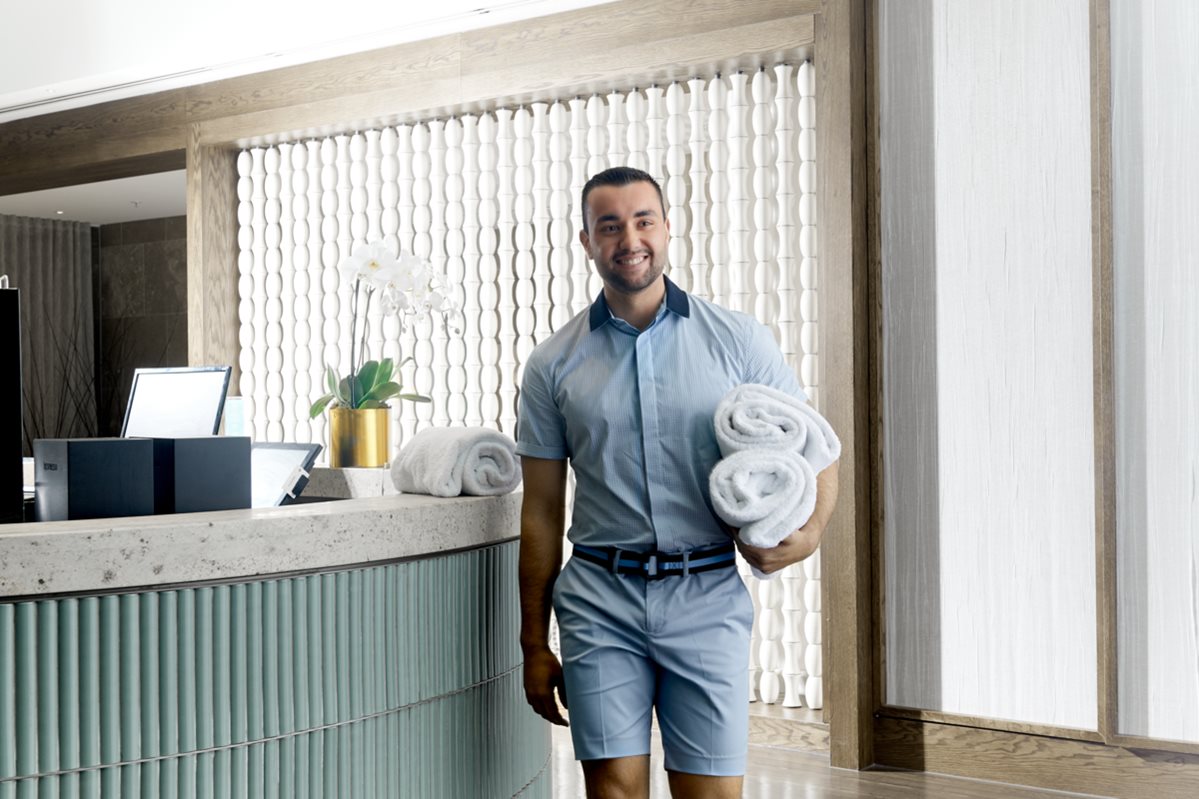 course information
The finer details
Course Entry Requirements

There are no specific entry requirements for this course.

You don't need to have experience in Food & Beverage to study but you will need to be an employee of Crown Perth, Crown Melbourne or Crown Sydney in one of our Bars or Restaurants
Duration

The program has been designed around a nominal duration of 12 months full-time. However, this may vary from participant to participant under part-time conditions or depending on individual student support needs.
Course Structure

To achieve this qualification, competency must be demonstrated in 15 units of competency

• SITHFAB021 Provide responsible service of alcohol
• SITXFSA005 Use hygienic practices for food safety
• SITXWHS005 Participate in safe work practices
• SITHIND006 Source and Use Information on the Hospitality Industry
• SITXCCS010 Provide Visitor Information
• BSBTEC201 Use business software applications
• SITXCOM007 Show social and cultural sensitivity
• SITXCCS014 Provide service to customers
• SITHFAB025 Prepare and serve espresso coffee
• SITHFAB034 Provide table service of food and beverage
• SITHFAB023 Operate a bar
• SITHIND008 Work effectively in hospitality service
• SITHFAB037 Provide advice on food and beverage matching
• SITHFAB030 Prepare and serve cocktails
• SITXHRM007 Coach others in job skills

After achieving the SIT30622 Certificate III in Hospitality you could progress to SIT40422 Certificate IV in Hospitality.
Study Requirements

The qualification can be a physically challenging occupation and requires students to work in a fast-paced environment on their feet all shift. Crown being a 24/7 business requires students to be available for shift work and weekends.

The role is physically demanding, requiring extended periods during service where plates and beverage trays needs to be carried. Manual handling is also an integral part of the role requiring individuals to be mindful of the physical demands of the role.

It is acceptable for students to notify Crown College of specific conditions that might inhibit a student's ability to perform the tasks as requested. Acceptable adjustments will be made however, this should not impact on their ability to complete and meet the training and assessment requirements of the course.
Assessment Methods

Each unit of competency is delivered via a combination of on-the-job and off-the-job training supported by internally developed learning and assessment resources. On-the-job learning also includes structured coaching, mentoring, and buddy-support systems provided by trained and qualified personnel
Course Outcomes

After achieving the SIT30622 Certificate III in Hospitality you could progress to SIT40422 Certificate IV in Hospitality.
Fees

This training is delivered with Victorian and Commonwealth Government Funding in VIC
This training is delivered with Western Australian and Commonwealth Government Funding in WA
Training Locations

Melbourne
Crown College, Level 3, 8 Haig Street, Southbank, VIC 3006

Perth
Crown Perth, 200 Planet Street, Welshpool, WA 6106

This course is delivered by Crown College RTO #3743
COMPLIANCE
CROWN'S REGISTERED TRAINING ORGANISATIONS (RTO)
Crown College operates two (2) Registered Training Organisations with the Australian Skills Quality Authority (ASQA), delivering our students nationally recognised qualifications and units of competency. These are outlined below:
Crown Melbourne Ltd (RTO ID #3743) trading as Crown College
Crown Training Pty Ltd (RTO ID #40529)
The scope of delivery for both RTO's can be viewed on training.gov.au Both RTO's are regulated by ASQA (Australian Skills Quality Authority)